Sale!
1MORE Quad Driver In-Ear Headphones (Earphones/Earbuds) with Apple iOS and Android Compatible Microphone and Remote (Titanium)
RM999.00
10 in stock
Description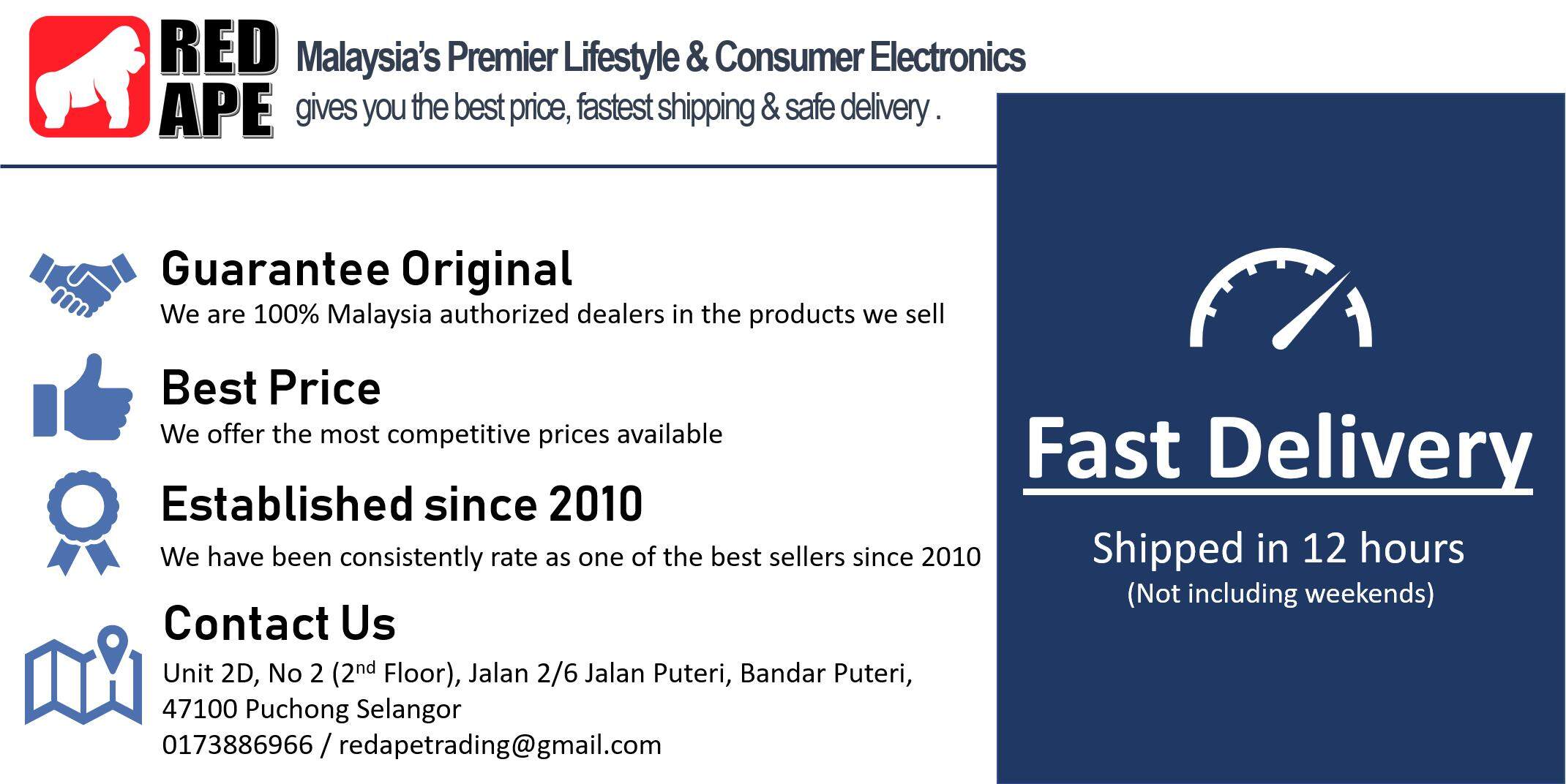 BREAK THE SOUND BARRIER
Streamlined Anodized Finished Sound Chamber with Perfected Ergonomics Provides Exceptional Comfort and Noise Isolation
Expertly Tuned by Grammy Winning Sound Engineer Luca Bignardi for a Fully Balanced and Ultra-Realistic Soundstage
DIAMONDS ARE YOUR EAR'S BEST FRIEND
Diamond-like Carbon Dynamic Driver + 3 Balanced Armatures deliver unsurpassed clarity and dynamic power with Hi-Res bandwidth all in a compact sound chamber. The dynamic driver is dedicated to low and mid frequencies, the first and second balanced armatures are responsible for high frequencies, and the third balanced armature is responsible for ultra-high frequencies.
Innovative Diamond-Like Carbon (DLC) Composite Diaphragm
DLC's molecular structure is extremely rigid where both internal resistance and acoustic velocity are increased to achieve superior resolution and exquisite details without upper harmonic distortion. PET is highly flexible and resilient to achieve highly responsive and deep bass. Together they deliver a vastly broader and more balanced listening experience.
IT'S ALL IN THE DETIALS
With a high frequency range that extends to 40,000 Hz music comes alive with transience, an acoustic quality that creates a soulful sense or realism. Whether it's a singer's breath or a shimmer of a cymbal you will hear every nuance no matter how subtle.
Grammy Winning Sound Engineer Luca Bignardi Perfected The Final Tuning
"Sound should be shaped around the needs of human ears, not flat lines that only please laboratory engineers. In tuning the Quad Driver, I wanted everyone to hear every single detail from the deepest lows to the clearest highs with pleasure. I was filled with passion when the finished result allowed me to discover elements in songs I had never heard before. This is music". – Luca Bignardi
Dual System Intelligent Controls – Compatible with Apple iOS and Android
The built-in chip intelligently identifies various smartphone's operating systems (CTIA international standard interface) allowing users to easily operate voice control, take calls, control volume, and adjust tracks on their favourite mobile device.
Humanized Wire Control Design – HD, Convenient Call Experience
Single-sided wire design, close to the face, hands-free and more convenient.
Wire-controlled micro-electromechanical microphone, lighter and smaller, presenting clearer and stable call quality.
Microphone ground wire and headphone cable left and right channels using independent separate design, lower signal crosstalk, and will not play music on the headset sound quality have the slightest effect.
High-Fidelity Oxygen-free Copper Wire – Kevlar Fiber Wrapped Tough And Durable
Core purity of 99.99% with oxygen-free copper material, so that more low-frequency dive, surging. Kevlar wrapped core coated fiber, woven material for the color braid, tough and wear-resistant anti-winding, and effectively reduce the "stethoscope effect" to enjoy music more enjoyable.
Light And Comfortable Wearing – 45°Inclined Angle Design
The sound chamber follows the ergonomic precision design, with 45 ° oblique angle ear design, make it natural fit ear canal, comfortable to wear, and not easy to fall, enjoy music more freedom.
At First Sight Of Exquisite Light – 20 Multi-channel Anodized Metal Processing Technology
Precision aluminium alloy headset to create the main, the use of more than 20 precision metal technology: fine sandblasting, high-light drilling, drawing, and in the plug part of the CD pattern carving, easy to pick up. After the tone cavity with two-color anodized to ensure that the metallic color and timeless. Tungsten and titanium are decorated side red embraced, highlighting the tough and delicate temperament.
Specification:
Type: In-Ear
Weight: 18.5 g
Cable Length: 1.25 m
In-line Remote Control and Microphone: Included
Wire Material: Oxygen-Free Copper Wire
Plug: 3.5 mm Gold Plated
Frequency Range: 20-40,000 Hz
Impedance: 32 Ω
Sensitivity: 99 dB
Rated Power: 5 mW
Warranty: 2 Years Local Warranty
Brand
1More
Only logged in customers who have purchased this product may leave a review.